Fred Ashleigh Thornton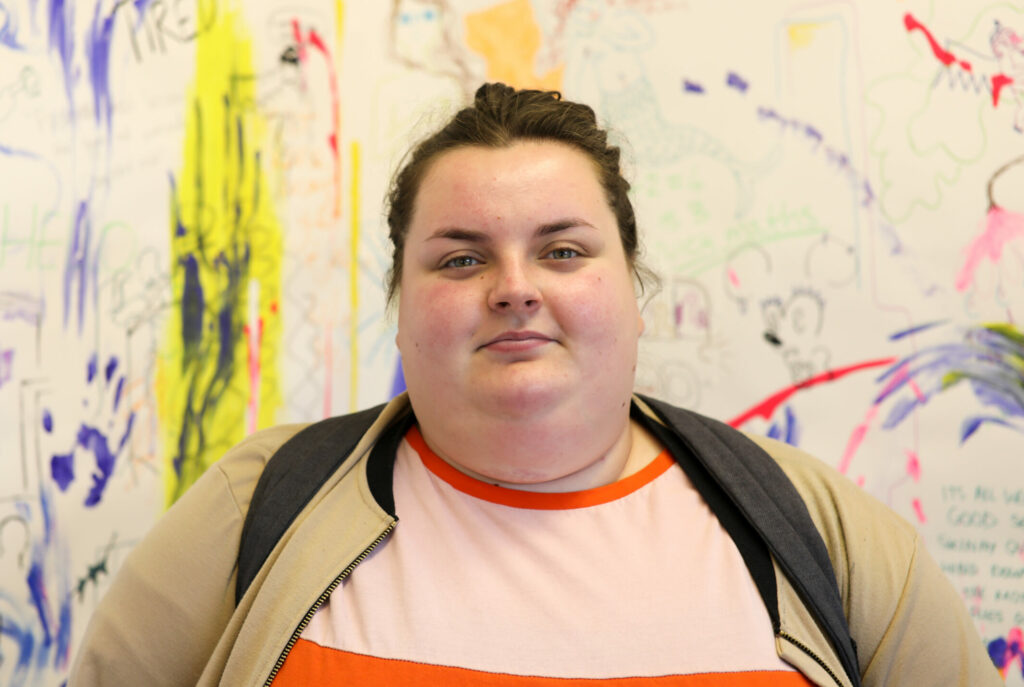 Fred makes cluttered, confrontational artworks using paint and felt-tip pens from Poundland. Their practice stems from their lived experience as a fat, feminist, queer trauma survivor. The work is often humorous and relatable, littered with popular culture references, the language of social media and the artist's own stream of consciousness. 
Since graduating from Solent University in 2019, Fred has continued to practice in Southampton and was commissioned to produce an online workshop in 2020 as part of God's House Tower's Make and Create series.