A Jacket for Lonely God / A Curled Celebration of Everyone
by Imogen Marooney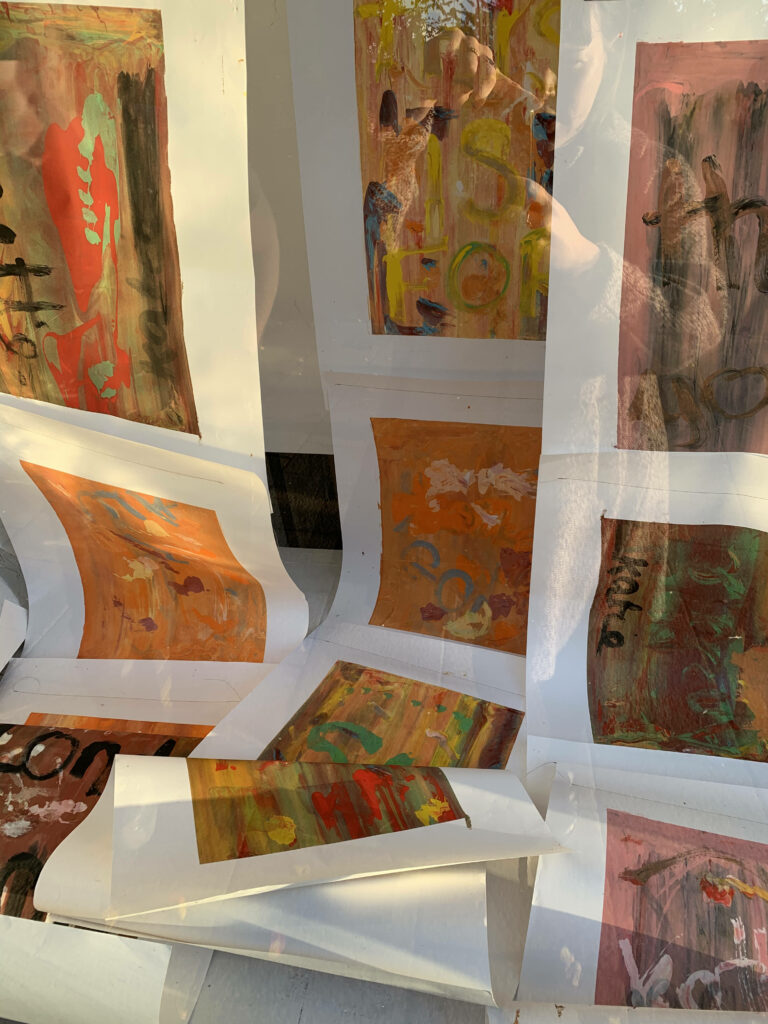 Imogen's practice is rooted in printmaking and creative writing; it is informal, intimate and inviting, often literally involving the audience in the creation of new work through workshops and performance.
A Jacket for Lonely God / A Curled Celebration of Everyone is an installation that the artist began making in February this year. Then, during lockdown the project changed and the artist had to make do with materials that she found around the house.
"A ceremonial jacket for Lonely God, an unreal character of great importance, and because Lonely God can't put it on himself, because he is too Godly, Lonely God has never worn it.
Made with old bedsheets and quilted with a tailor's herringbone stitch removed in normal tailoring, this jacket embraces the hidden skill of the tailor. It is finished with my newly learnt historical sewing techniques, such as removable sleeves tied on with ribbon with an underarm gap following the tradition of kimonos. Also, the use of felling throughout, a historical sewing technique of trimming and wrapping the seam within itself, finished the jacket off beautifully with no raw seams and a smooth finish. Luxury for a God.
These difficult times remind me and Lonely God of good people who are all around us; I wanted them to know that I and Lonely God care and have made these prints for them. Names and pronouns captured in mono-screen-print hang from the ceiling curling to the floor, brightly coloured and all individual; this is the beginning of my celebration of everyone."