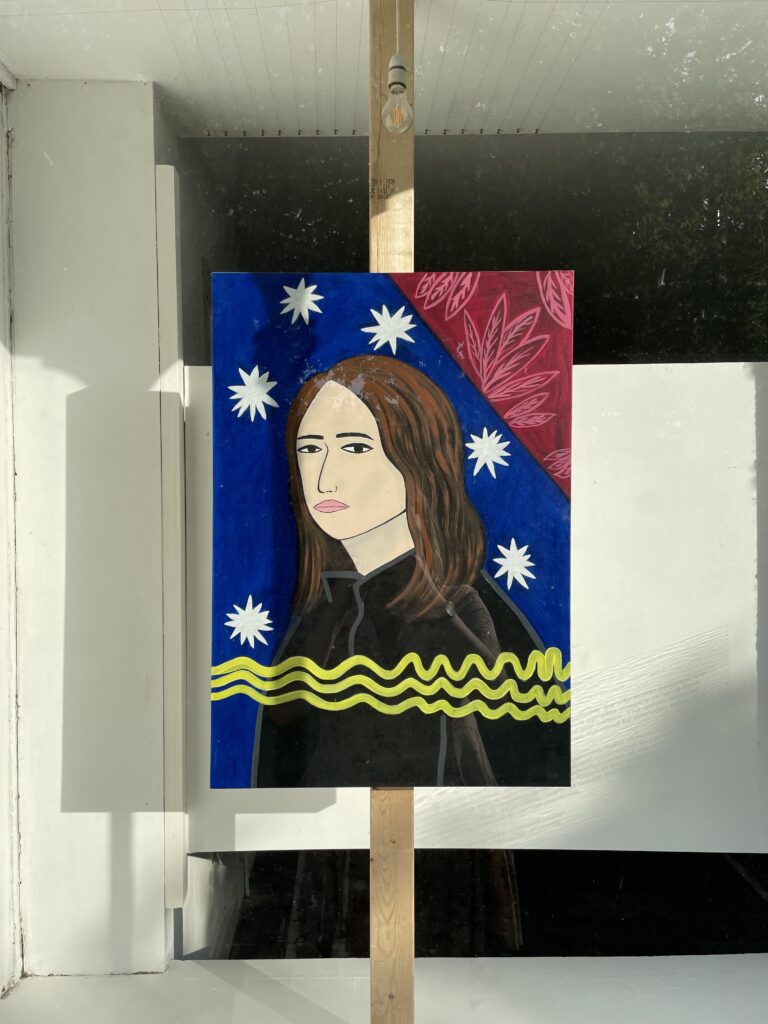 Benji makes paintings based on digital collages, exploring the interaction between the physical and the digital in the 21st century. The work samples imagery ranging from photography and pattern designs to art history and pop culture. The combination of these reference points results in otherworldly scenes, informed by everyday living in the digital age.
For Remote Icons, Benji exhibited a selection of works made between 2019-2021. They explored the idea of truth and lies and the inherent relationship to storytelling and power structures. This ties in with the spread of misinformation on the internet and the increasing difficulty in differentiating fact from fiction in this so-called 'post-truth' era. Benji used digital collage as an initial means to create the images, which were then translated into oil and charcoal on canvas paintings. 
To read an essay by the artist and find out more about the work, click here.