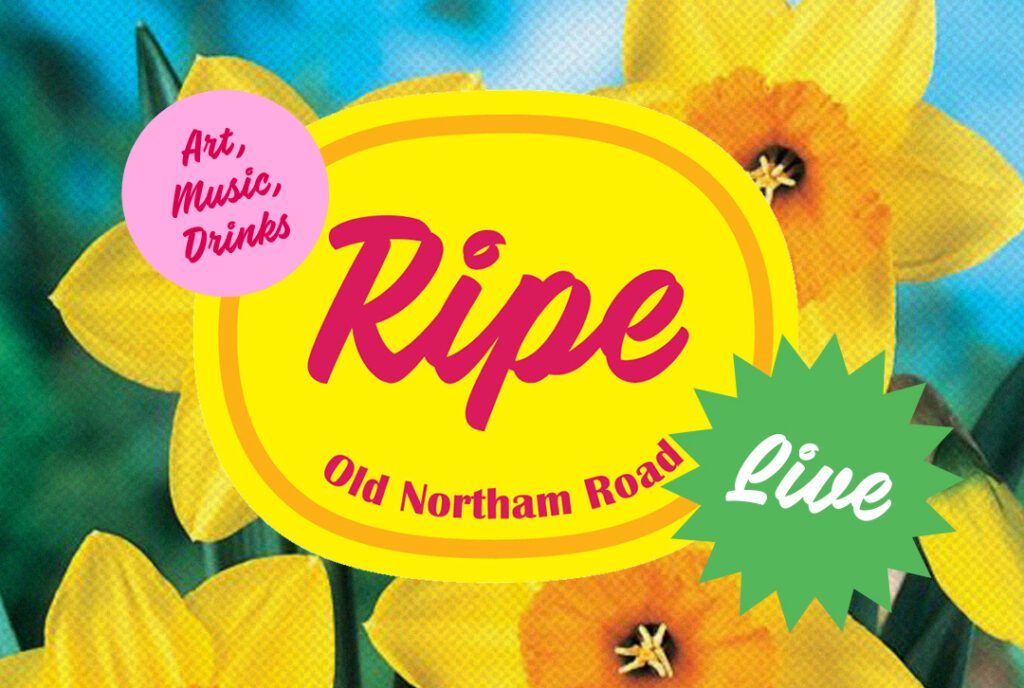 RIPE Live is making its return this Spring and you're invited to join us on Old Northam Road for this jam-packed launch event on Friday 22 April from 6PM.
Celebrate the launch of How Long Will This Last? a new exhibition by Katie Mullender. This collection of textured and colourful paintings depict autobiographical moments from throughout the pandemic and draw on shared experiences, quiet moments and relationships with space.
We will also be launching a new banner at the Alfred Arcade. Having won a public vote, artist Signe Eliza Pook's piece 'DO YOU WANT WHAT YOU WANT?' will be installed at the back of the Alfred Arcade overlooking the railway tracks and will offer a message to locals, commuters and visitors to Southampton by inviting them to reflect on habits of consumption and question the idea of want versus need. This is your chance to see the installation up close and hear a talk by the artist.
You can also enjoy a DJ set at the Alfred Arms by HANIN, where you can cut some shapes on the new and improved dancefloor, and grab a bevvy from the bar which will be serving drinks throughout the evening. If you're looking to continue the party, head down to Heartbreakers where DJ HANIN will be spinning the tunes at BDBM's Froot Salad club night and you enjoy an exclusive discounted entry at £4.
Event Schedule
On-site
6pm – 7pm: How Long Will This Last? by Katie Mullender at the Hidden Wardrobe
7pm – 8pm: DO YOU WANT WHAT YOU WANT By Signe Eliza Pook at the Alfred Arcade
8pm – 10pm: HANIN DJ set at the Alfred Arms
Off-site
10pm – late: Official After Party, BDBM Froot Salad Club Night at Heartbreakers
Get your free ticket here